0

+ MUs

Traded since grant of licence
0

+

Distinguished Client base
Delivering Commitment. Brightening World.
About
Tata Power established Tata Power Trading Co. Ltd in Dec' 2003, as its wholly-owned subsidiary company. TPTCL was founded with an objective to serve as a window to the power market for Tata Power and to and to keep a tap on new market opportunities.
TPTCL is the proud owner of the first trading license issued by CERC in June 2004, it has Category I, Trading License which entitles it to trade an unlimited volume of power, both on Interstate and Intrastate basis.
TPTCL has strong presence in entire power value chain and has a brilliant track record of performance, customer care and sustained growth.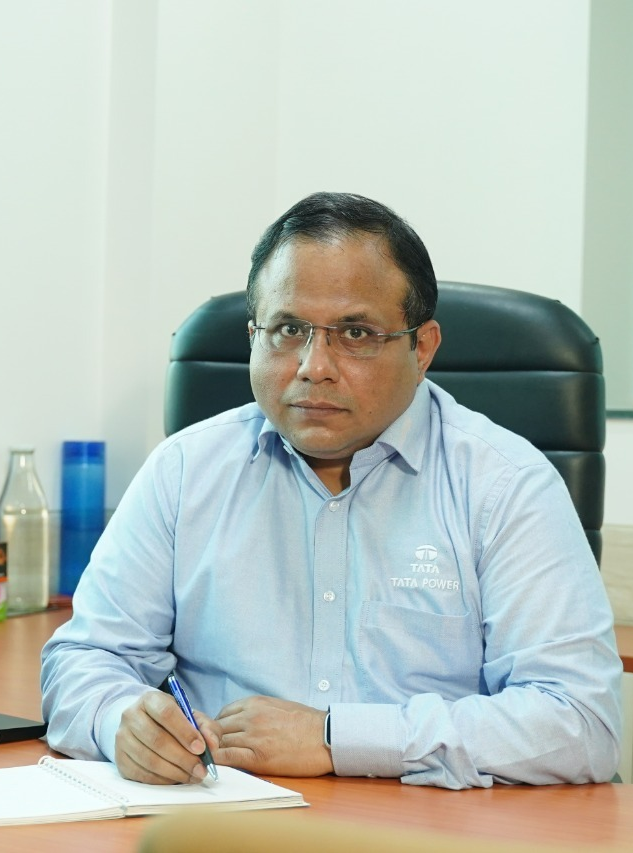 MR. TARUN KATIYAR
Chief Executive Officer
ceo.tptcl@tatapower.com
"The Indian Power Market is going through a stark transformation with up and coming concepts focusing on the 3 Ds – Decentralization, Digitalization, and Decarbonisation. Tata Power Trading Company is at the center of this transformation with an experience in a wide range of products including Open Access, OTC, Exchange, and consultancy services like ABT Metering and QCA.
Having launched DSM linked cross-border products and 1st solar GCPP in India, TPTCL has been a pioneer in the Indian Power Market. It has expanded its domain of energy efficiency to a wider gamut of services like ESCo and market forecasting and has brought innovation to retail customers through services like Blockchain based P2P Trading.
Read More..
Solutions We Offer
Offer
POWER
TRADING
POWER TRADING
&
ENERGY SOLUTIONS
ENERGY-AS-A-
SERVICE
clients
Client Testimonials
It has been a great experience for our organisation to have TPTCL as our long-term trading partners. We have always achieved operational excellence together and received timely support on urgent matters or any specific issues from the TPTCL team. We look forward to maintaining this fruitful relationship in the future
- Jindal India Thermal Power Limited (JITPL)
TPTCL is pioneer in power trading and we are doing short-term trading (STT) in India through TPTCL, TPTCL transforming itself from a being a mere power trader to becoming an integrated player in the power sector
- Adani Power Limited (APL)
Our relationship with the TPTCL is long-going and strong. We enjoy being in business with them as their team has an overall expertise in their domain , thus being instrumental in facilitating and advocating for our business needs
- ONGC Tripura Power Company (OTPC)
Trading the Power with TPTCL is like Trading by ourselves as they are so much trusted and committed for the customer service. In last 10 Years of association we never had single instance where we need to remind about their service. The dedicated team and the system is so perfect that made the process very ease and hurdle free. We wish all the best for their new website and Portal.
- The Sandur Manganese & Iron Ores Ltd
We have long association with TPTCL across ICL group and we will continue further. The journey is wonderful.
- The India Cements Group
Industries We Serve
Serve
Commercial & Industrial Consumers
Aviation
Pharma
Manufacturing
Hospitality
Malls
Shopping Complexes
DISCOM
All state-owned / Private utilities
RE / Non-RE generators and Developers
GCPP /Thermal and Hydro Generators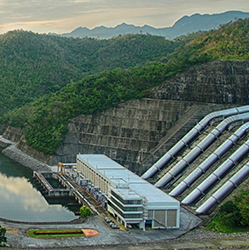 Our Reach
Reach
Since its inception, Tata Power Trading Company Limited has been successfully offering its services to a diverse range of sectors through various offerings. The following map showcases the PAN India reach of our company.
Delhi
Group Captive
Delhi
Group Captive
Dagachhu, Bhutan
TPTCL's 126MW
Hydro Plant Generation
Uttar Pradesh
ESCO, Solar installation
Mundra Gujarat
Tata Power's generation
Maithon, Dhanbad, Jharkhand
Tata Power's generation
Telangana
Group Captive
Telangana
Group Captive
Karnataka
Open Access consumers
Karnataka
QCA
Tamil Nadu
Open Access consumers