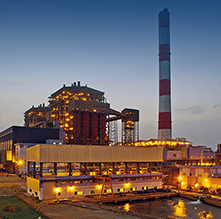 – Maithon Power Limited
ENERGY MANAGEMENT VALUE ADDED SERVICES (EM VAS)
TPTCL is engaged in providing professional services to Commercial & Industrial Consumers in optimizing their power procurement cost, by introducing Open Access for such clients, who are served through Bilateral and Power Exchange platforms.
WHY EM VAS?
Most of the Commercial & Industrial Clients are now looking beyond the reduction in power tariff through open access and are aspiring to get value added services from us, in managing their entire Energy management portfolio. The objective here is to assist such clients in further reducing/ optimising their units consumed thereby reducing their overall energy cost.
At present there are 150 ESCOs empaneled by BEE. The energy efficiency market in India is estimated to be worth INR 150,000 Crore, out of which only 5% potential has been tapped by ESCOs so far.